Theatre Work
reimagining the labor of theatrical production
By Brídín Cotton & Natalie Robin
Anticipated publication in 2024 with Routledge, an imprint of Taylor & Francis Group
There is a common sentiment that working in the arts is exceptional. It's not just a workplace, it's a passion. But loving it doesn't change the fact that it's a job. In Theatre Work: reimagining the labor of theatrical production, Brídín Clements Cotton and Natalie Robin investigate the question of artmaking, specifically theatrical production, as work. When the art is the work, how do employers navigate the balance between creative freedom and consistent personnel processes that promote accessibility, equity, and sustainability? Do theatrical production operations value the worker?
Theatre Work opens a door into both the history and current realities of life and work in professional theatrical production in the United States. It presents a snapshot of theatrical production workers in the 2020s, specifically questioning the lack of diverse representation in the theatrical production field today and how the field has promoted systemic exclusion.
Rather than proposing a checklist of steps to a more equitable workplace, Theatre Work invites readers to question everything– our shared history, our ways of operating, our assumptions about how theatre has to function, our own part in these systems– and to consider what might happen if the American Theatre was reborn in an entirely new form.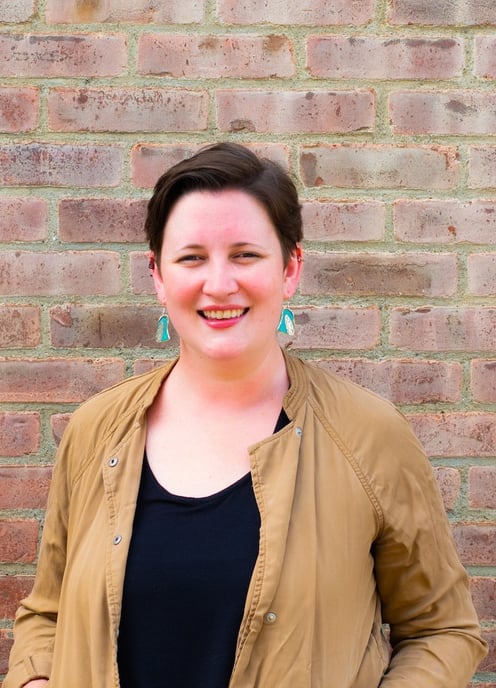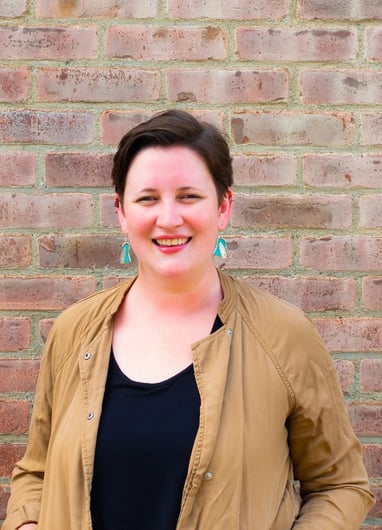 Brídín Clements Cotton
(pronounced bree-deen)

is a UAE-based performing arts manager and higher education administrator, teacher and mentor. Brídín is currently Arts Instructor of Stage and Project Management at NYU Abu Dhabi. Most recently, Brídín served as an administrator and adjunct faculty member at NYU Tisch School of the Arts, where she worked with the Undergraduate Department of Drama and the Undergraduate Film & Television Department. At Tisch Drama, Brídín taught introductory stage management, led workshops in management theory and building effective teams, and developed a course titled From Concept to Curtain Call: Producing Work in New York.
Other past positions include Special Assistant to the Artistic Director and Executive Director at the American Repertory Theater at Harvard University, Regional Field Director on a U.S. Congressional Campaign, Business Manager for NYC's premier hip-hop improv team North Coast, Operations Manager at technical production management firm Tinc Productions, four seasons on the production management and general management teams for the New York Musical Festival, and four seasons on the producing team for the contemporary performance festival American Realness. Brídín frequently works with the Tony Award-honored gospel choir Broadway Inspirational Voices and volunteers with organizations including Girls Write Now, How To Stand Out Mentorship Program, and the Eugene O'Neill Theater Center. Brídín also continues to manage and produce independent performance projects. Bringing her stage and production management skills to another sphere, Brídín enjoys offering day-of coordination services for weddings.
In her own artistry, Brídín is a multidisciplinary creator with an interest in communications, interactivity, and the relationship between the natural and unnatural. Taking various shapes and forms, Brídín's work uses color, pattern, and text, various artistic mediums, and found objects to explore these themes. Brídín owns a handmade greeting card company and frequently participates in maker initiatives and leads craft workshops.
Brídín holds a Masters in Public Administration with a focus on Public & Nonprofit Management & Policy from NYU's Robert F. Wagner Graduate School of Public Service and a BFA in Theatre with a focus on Stage Management and Producing. She has published writing about the barriers created by unpaid internship culture in arts administration and about gender equity in theatrical design, and is currently conducting research about stage management practices in the Middle East and North Africa (MENA) region.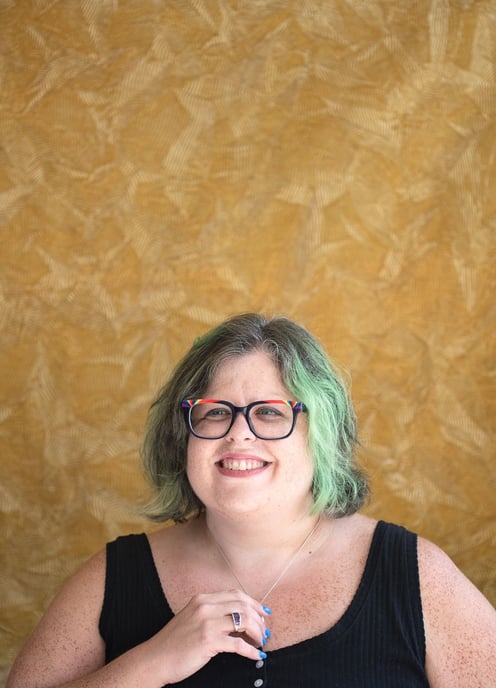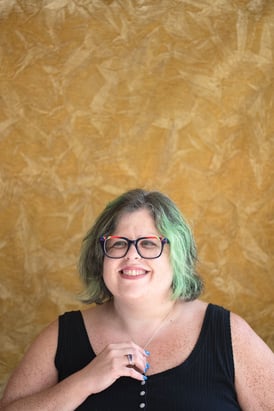 Natalie Robin
is a Philadelphia-based lighting designer, educator and organizer whose design work focuses on new American plays and musicals, contemporary dance and site-specific performance. She believes that design is dramaturgy and is interested in how the generative text for work can be found in movement as much as in language. My work expresses emotional narratives through light as an ephemeral and time-based medium. She uses she/her pronouns. She loves musicals.
Natalie is the full time staff organizer for United Scenic Artists / IATSE Local USA 829, for whom she served as the Secretary/Treasurer of the Eastern Region. She aims to advocate for transparency, inclusion and deepened organizing within the union and community. She was part of the NYS AFL-CIO/Cornell Workers' Institute Union Leadership Institute, Class of 2022.
Recent collaborations include: The Wanderers at City Theatre Company; Backing Track at the Arden; The Sorceress for the National Yiddish Theatre-Folksbiene; Dionysus Was Such a Nice Man at the Wilma; Rachel and Awake and Sing, both at Quintessence Theater Group; and The undergird choreographed by Meg Foley. She has had many longtime artistic homes, and one of the longest is Target Margin Theater, of which she is an Associate Artist.
From 2017-2023, Natalie was the Program Director of Theater Design & Technology in the Ira Brind School of Theater Arts at the University of the Arts in Philadelphia. At the 2019 Prague Quadrennial, she was invited to speak on a panel entitled "Pedagogy: Conversations about teaching of performance design: views, perspectives and evolutions." She has since led workshops to help educators engage with design students by deconstructing the traditional capitalist, hierarchical, ego-driven collaborative structure. She was a faculty member or guest artist at Bard College, Muhlenberg College, Hofstra University, the University of New Haven, NYU/Tisch, Brooklyn College, the Lincoln Center Director's Lab, as a Visiting Lecturer in Theater at Williams College, and as the Visiting Assistant Professor of Performance Design and Technology at Alfred University.
Natalie is passionate about producing and, as often happens with lighting designers, she was sometimes a production manager. To that end, she was the Production Manager of Applied Mechanics and the Associate Producer and a founding company member of Polybe + Seats. She was the production manager and then associate producer of American Realness, a festival of contemporary performance curated by Ben Pryor/tbspMGMT, from 2010-2015, and has extensive production management experience on dance and theater projects throughout the US and internationally.
She has also been a contributing writer for Live Design and Stage Directions.
BA: Columbia. MFA: NYU/Tisch. Member: United Scenic Artists IATSE Local USA 829.
Related media from the authors